Rates
Potential Economic Growth Decoupling Seen in Rates Expectations
Rates markets have recently shown optimism about a strong North American economic rebound, which is not matched by the rest of the world
Published ET

Source: ϕpost analysis; Refinitiv Eikon data
---
---
Market expectations for US forward rates and Fed actions have changed a lot in the past weeks, with high day-to-day volatility reflecting a market without a clear consensus for the road ahead.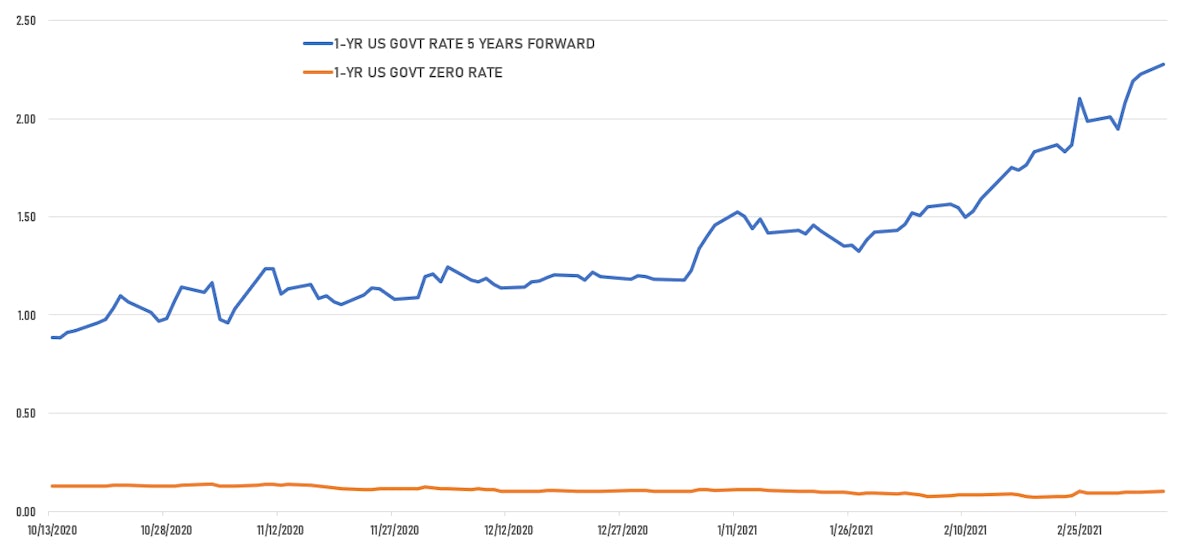 What the data is currently telling us
1-year US rates are expected to rise by 209 basis points over the next 5 years, much more than the 109 bp expectation at the start of the year
The first Fed hike is now expected in Q3 (possibly Q2) 2022. That is sooner than anticipated at the start of this year, when the consensus held that very little was going to happen at the Fed until the beginning of 2023
The pace of Fed action is also expected to be faster, with more rate hikes in the next 3 years than previous expectations
The US and Canada have seen expectations rise much faster than the rest of the world: in Europe, the UK and perhaps most notably in Asia, expectations for rate hikes imply a less euphoric rebound
What that means
Probably more rates volatility ahead as it's not clear how North American growth expectations could effectively decouple from the rest of the world
More dollar volatility: the USD has seen a decent rebound in the past weeks on the back of these diverging expectations, but that might reverse (US growth might prove less robust or the rest of the world could do better than anticipated).
---