Cross Asset
A Note About Weekly Updates
Just a short message to let you know that time constraints make continued weekly updates unsustainable for the time being
Published ET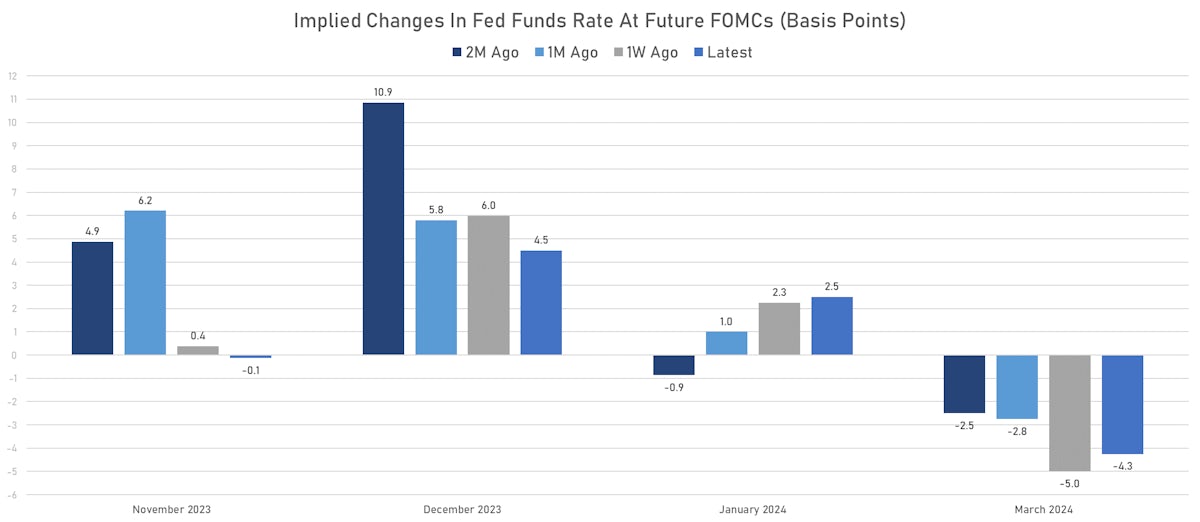 Pricing of Fed Policy At Upcoming Meetings | Sources: phipost.com, Refinitiv data
---
---
The publication of weekly updates here on the web is suspended for the time being due to time constraints and competing priorities. We're still publishing a weekly newsletter, which you can sign up to receive here (https://www.phipost.com/newsletter/).
For readers interested in paying for bespoke cross-asset strategy or ad-hoc financial market analyses, please reach out by email ([email protected]) to discuss your needs.
Thank you for your understanding. Please don't hesitate to get in touch if you have any other question.
---